Home
/
9 Surefire Tips to Get More Followers on Instagram
9 Surefire Tips to Get More Followers on Instagram
Are you looking for definite ways to increase the number of Instagram followers for digital marketing? Learn the tips and tricks to do it successfully
Published: Jul 28, 2022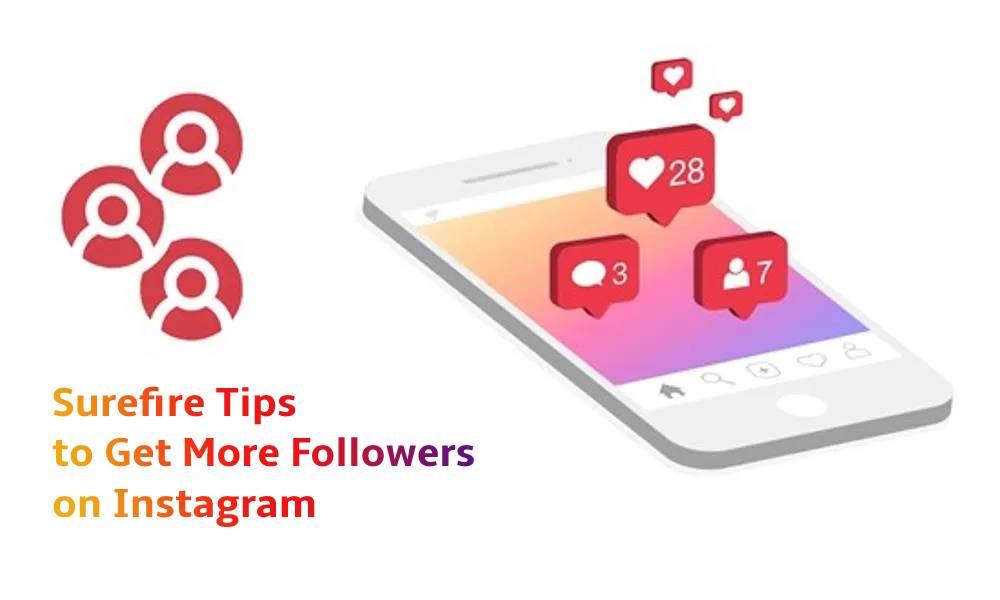 9 Surefire Tips to Get More Followers on Instagram
Introduction
Instagram as a social platform has expanded its role from a photo-sharing website to a ripe marketplace to promote your products. With 1.3 billion and more users, gathering more followers on your Instagram account can make a significant difference for your business. 
Ways to generate more Instagram followers
A successful Instagram account, especially one used for digital marketing, has to maintain the existing followers while adding new ones. So, using a function-rich and professional Instagram video editor will be vastly beneficial. However, to have a continuing viewer intake and successful promotional endeavors, you must attend to other essential aspects of Instagram marketing. Nine tips to increase the number of your Instagram followers are given below:
Using the exact hashtags

If you are using hashtags, try to use something related to the audience. For example, if you post about a healthy drink, do not post something like #smoothie. You can go for something like #purifymindbody. You have to think of it as joining in a conversation – you wouldn't state the name of its topic to join but present a view of your own. Following the same protocol here will increase your chance of getting more followers. 

Use multiple hashtags in your Instagram stories:

In addition to using directed hashtags, you can generate more Instagram followers by using hashtags in bulk. The Plan feature of this platform allows you to save a set of hashtags and put them later in your Instagram Stories. You can add more than ten hashtags to your content - make it small and white, and then place them on a background of a similar shade. This action will allow you to feature in more feeds while the viewers wouldn't notice these outright!

Liking content in your niche:

You can use hashtags to find content in your specific niche and post a like on them. Otherwise, you can view the followers of your favorite Instagram personalities, go to their profile, and post alike on their profile after viewing at least 5-10 photos. It will help if you give a genuine comment or follow them. This technique will assist in getting your name out there and make you recognizable among the targeted users. 

Utilizing Instagram Ads to reach an entire audience base:

Instagram is a well-known platform for promoting your products and reaching your target clients. However, if you are new to these social platforms and don't have expert help to attract a new audience, you must learn by trial-and-error and observation. You must find out how to advertise your products – it is OK to play around with the ideas. It's a good idea to start from the basics. After you have gained insights on how to make a video for Instagram and the most effective ways to use Instagram ads, you can use the built-in targeting options for the platform as extensively as you like. Your video ad has to be exciting and visually compelling. 

Joining forces With Other Instagrammers:

The essence of the famous proverb – "many hands make light work" – works in collecting Instagram followers too. You can collaborate and partner with other Instagrammers by cross-promotion of each other's products and appeal to a broader demographic. Some ways to promote business on each other's accounts are developing creative challenges, sharing each other's content, and joining in celebrations on Instagram Live. It is better to match someone with a shared target audience and find imaginative ways to work in partnership. Cross-promotion is a tested method for increasing Instagram followers. 

Inspiring followers to take action:

You may have heard the biblical quote – "ask, and ye shall receive" – and it also works in this social platform. People in your profile will probably do something if you ask them to do it. For instance, you may share a quote. Ask your followers to like it if they agree. Likewise, if you share relatable content (image, text, or video content) – you can ask your followers to tag a friend. Inquiring open-ended questions will plant your idea in the followers' minds, and they will be encouraged to act accordingly.  

Geotagging your content:

Are you familiar with geotagging? It is tagging your content with a geographical location. For example, have you visited a famous city or dined in a fabulous, expensive restaurant recently? If you have and are thinking about uploading the content, geotag it before doing so. This step can bring you many followers interested in the same things. 

Utilizing account takeover:

You can get introduced to the followers of well-known influencers in your niche by using the "Account Takeover" method. You can invite other people to post their content on your account or your Instagram stories. They can share their thoughts and knowledge or provide a till-now-unseen look at their routine and take you to places or events where you cannot usually go. You can ask the person you are inviting to send the required footage or image and upload it to your Instagram profile. 

Using content analytics:

The title may sound techy, but it is essentially gauging the likes and dislikes of your followers. You will need to visit your old posts from time to time and find out the ones with the highest and the lowest likes. It will help you find the topic that resonates with your audience, and you can post more of such content. In extension to maintaining old followers, it will attract new ones with a shared interest. Using a professional-grade Instagram video editor can increase the aesthetic appeal of your content. 
In conclusion
Online marketing on social platforms is a norm for businesses of every stature. However, creating such a marketing effort becomes useless without the target audience. So, use imaginative ways to increase your followers on these platforms. especially, when it comes to Instagram, following the right tips can lead to innumerable followers on the platform.